Photo Gallery: Upscale Consignment for Designer Furnishings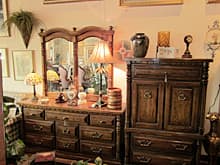 If you are looking for a fantastic collection of upscale consignment furniture at affordable prices, you have come to the right place. At Calisa, we have an amazing selection of many upscale and unique pieces of furniture available at prices that are up to 80% off retail. From vintage items to the latest classy accent pieces, we have everything you can imagine.
Whether you are looking for a complete home makeover or just some additional pieces for entertaining guests, our upscale consignment collection will cater to every taste. We stock some of the finest furniture from upscale brands and the leading manufacturers around the world. Below are some of the types of pieces you may find at our store. However, as our upscale consignment pieces change on a regular basis and new pieces are available daily, please visit our store to see our current selection.
Check Out Our Current Selection of Upscale Consignment Furniture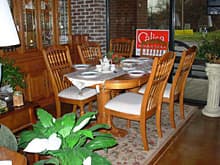 We welcome you to come in to our shop and browse for yourself to find just the perfect piece of upscale consignment furniture for your home. We have a wider range of furniture and home decor items than you are likely to have seen anywhere else. Whether it is a vintage armoire or a sleek and modern lamp which you are looking for, you will find it here at our upscale consignment store.
You can also sell like new, pre-owned furniture through our upscale consignment services. All of the inventory we keep on hand comes from customers who consign their pre-owned furniture to us so that they can replace it with something new and exciting.
To learn more about our upscale consignment furniture or to find out about selling on consignment, call us at 636-970-0069.
Types of Upscale Consignment Furniture We Sell
These pictures represent just a small sample of the exquisite and unique furniture that is available at our upscale consignment stores. Sadly, we cannot guarantee that these exact pieces are available at this time as we update our stock regularly. The best way to see the decor and furniture we have on hand is to visit our upscale consignment store and see for yourself.
Here are some of the types of furniture that you often find with us:
Dining rooms
Sofas
Loveseats
Chairs
Cabinets and shelving
Statues and statuettes
Clocks
Lamps of all sizes and designs
Antique and other vintage items
Unique decor items that are sure to add personality to any room
There are always special and exclusive items to be found at our upscale consignment shop. From statement pieces with loads of personality to subtle and delicate highlights, we have it all. Additionally, because we are very strict with our policy as to the types of furniture we accept for consignment, you can also be sure that every item you buy from us is of top quality.
Why You Should Buy Our Upscale Consignment Furniture
We understand that sometimes people wonder why it is a good idea to buy upscale consignment furniture instead of first-hand items. Here are some of the advantages of buying consignment furniture: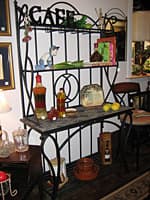 Cost: Upscale consignment pieces will cost a lot less than brand new furniture of the same quality. Each of the pieces we have at Calisa is in perfect condition but available at affordable prices, much lower than retail.
Quality: Everything you will find in our store is quality-checked and in ideal working condition. In fact, all pieces are as good as new. Therefore, you never have to compromise on value when you shop at our upscale consignment store.
Variety: You are not likely to find the wide range of different kinds of furniture that you find at our store anywhere else. Our collection is always eclectic, intriguing, and special. You will never find the same old boring thing like you would in most other furniture shops.
Contact Us for Upscale Consignment & for Our Latest Selection of Pieces
If you would like to learn more about buying or selling upscale consignment furniture with Calisa, call us today at 636-970-0069. As a local St. Louis owned consignment store located in St. Peters, we look forward to hearing from you and we appreciate your business.
Store Hours
Monday & Tuesday | CLOSED
Wednesday - Friday | 10:00 AM - 5:00 PM
Saturday | 10:00 AM - 5:00 PM
Sunday | NOON - 4:00 PM

Calisa Videos

Calisa Home Decor

Events at Calisa Home Decor